The subjects we are dealing with comprises for the biological part: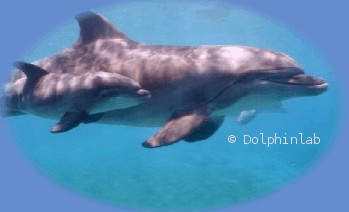 Ethology - Introduction to the science of animal
behaviour and its methodology

Writing an ethogram (=catalogue of behaviours)

Introduction to cetology (whales & dolphins)

Social Behaviour and ecology of whales and dolphins

Acoustic Workshop and dolphin communication

Scientific projects of the laboratory

Dolphin Conservation

Dolphin Rehabilitation

Release project with animals from Dolphin Reef -
"The Story of Dicky, Shandy & Pashosh"
And for the therapy part: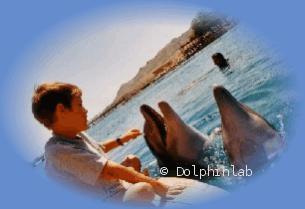 Swim with the dolphins

Animal-assisted therapy

Supportive experience with dolphins

Observation of therapy - daily sessions

Discussions about the observed sessions

Invited talk concerning the observed therapy cases
And more ...
The program starts in the morning (8.00 or 9.00 a.m.) and finishes usually in the afternoon /evening (4.00 to 6.00 p.m.). Additionally, we offer a fringe program at some of the evenings, including a welcome drink at the beach bar, videos about dolphins and therapy, and one night excursion to the desert.